This website is for Suicide Resource and Response Network – https://srrn.net, and they live, work, play, and learn with the hope of destigmatizing suicide, increasing help-seeking behaviors, and caring for those impacted by suicide.
This website is for Volunteers in Psychotherapy, which is a nonprofit organization dedicated to providing affordable and truly private psychotherapy for the community in exchange for volunteer work clients donate to the charity of their choice. https://ctvip.org/.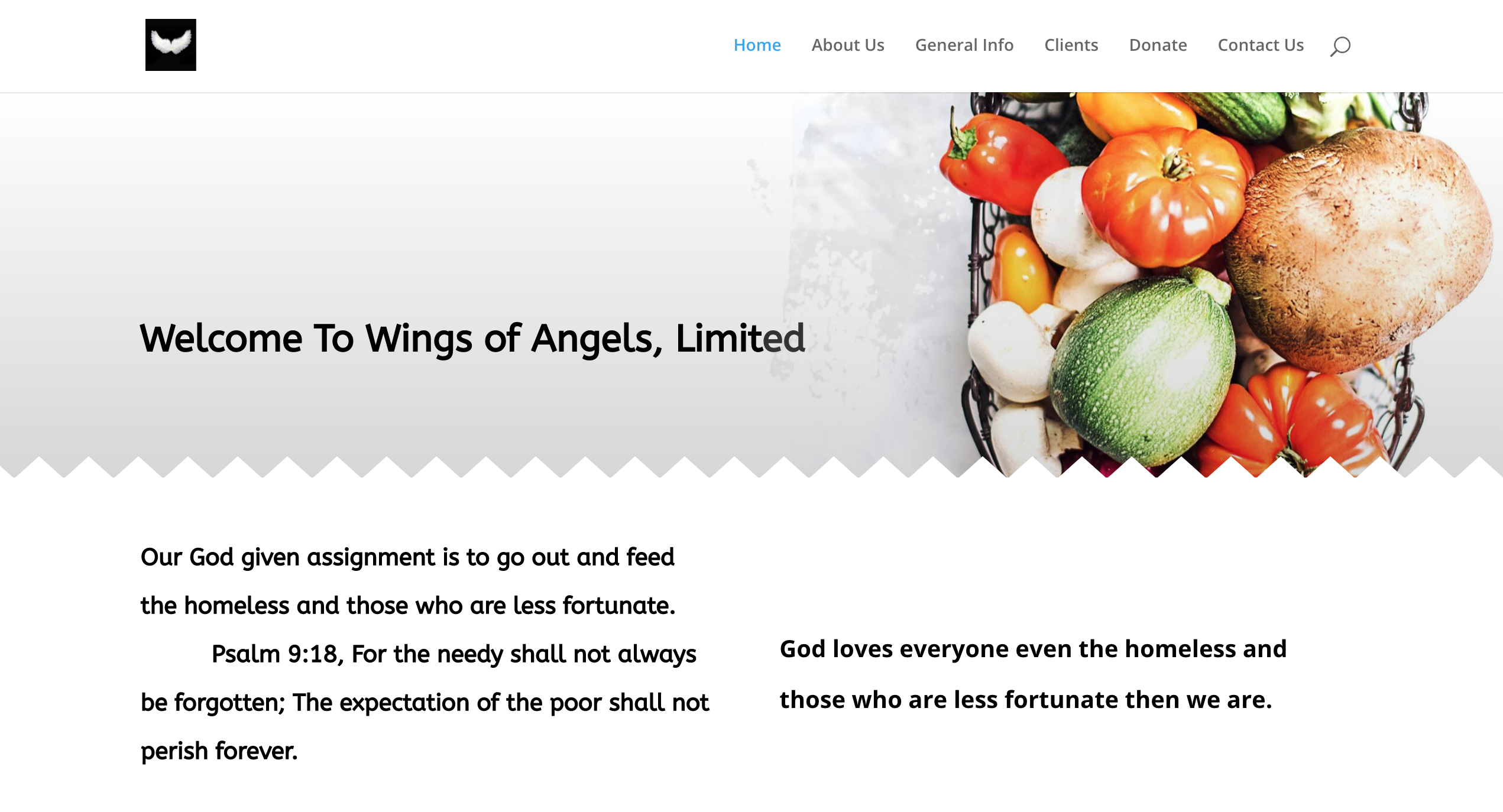 This website is for Wings of Angels, Limited, and their goals are to provide the basic necessities to those who are homeless and less fortunate in the Osceola County, Florida Area.
This website is for Humanity For Sustainable Development, and they offer quality educational support for underprivileged communities in rural Kenya.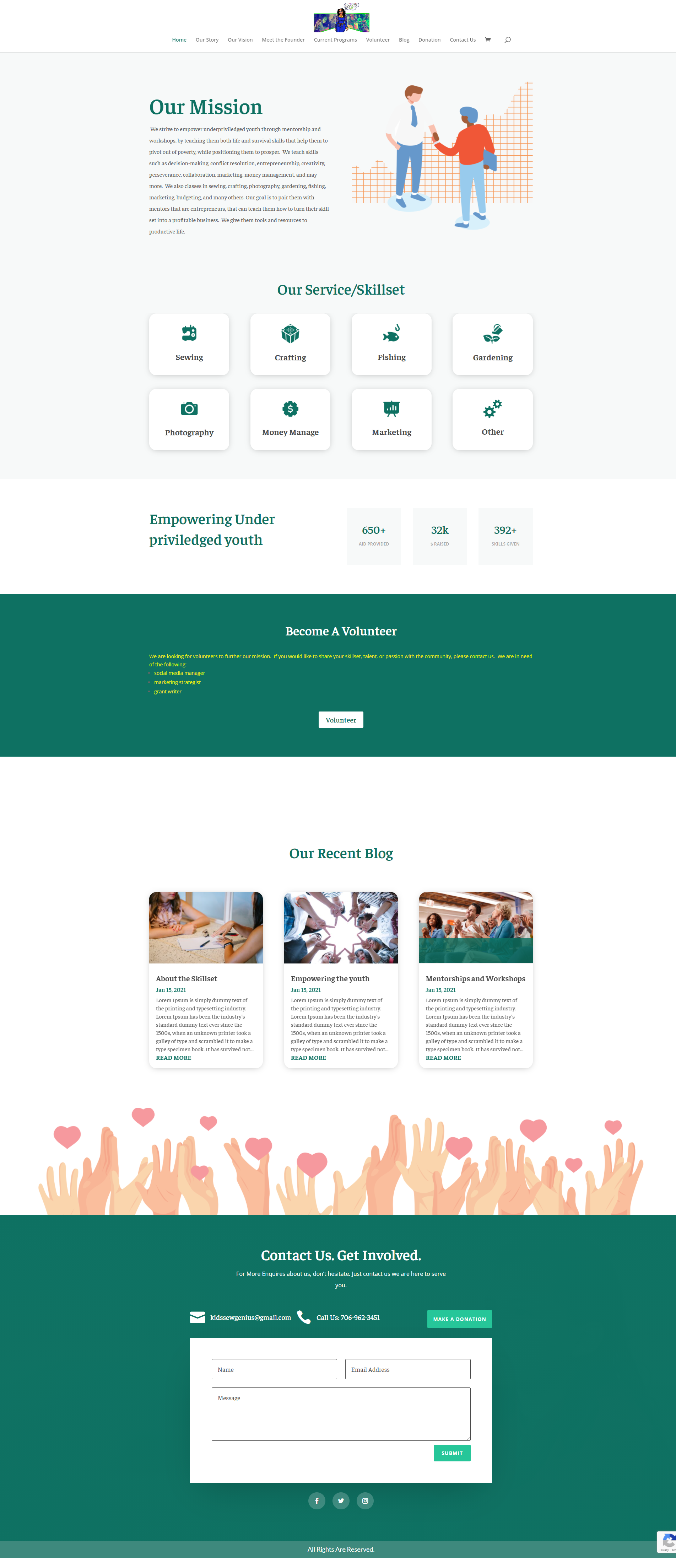 This website is for Kids Sew Genius, and they striving to empower underprivileged youth through mentorship and workshops by teaching them both life and survival skills that help them to pivot out of poverty while positioning them to prosper https://ksgf.org/.
Volunteer hours tracking software/volunteer hours tracking software that is in development used by a couple nonprofits. It will be a free wordpress plugin in the future – https://myservicehours.org
Website Development

90%

90%

Social Media Development

90%

90%

Tech Strategy

80%

80%

Other Technologies

80%

80%

App Development

75%

75%